The great city of Ghaziabad has large amount of resources that can lead to not only in higher education but a better way of life as well. Education system of Ghaziabad is quite excellent, easily available for students to pursue the courses whatever they choose in life and BCA Colleges in Ghaziabad admission.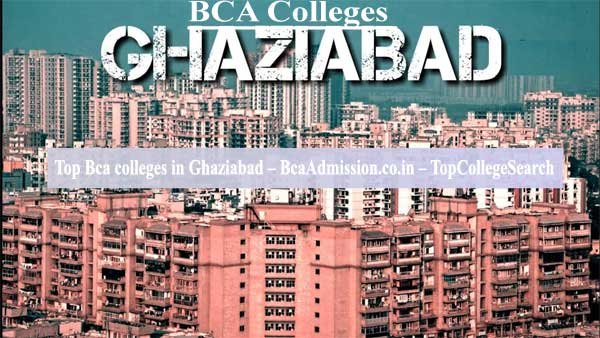 List of BCA colleges in Ghaziabad
We have created a dedicated website to put all the questions for higher education together. So browse through our website and get more list of colleges in other parts of the country and the states of UP. Here we have listed the BCA colleges of Ghaziabad.
You will find the list in the form of a table with their address and official website. But before selecting a college for admission, you should look for Teaching Staff, Infrastructure of Class, Library, Hostel, Academic Performance and Management Type i.e. Government College or Private College.
Admission process in BCA college of Ghaziabad city
10+2 with 45% marks for GEN/OBC and for SC/ST 33% marks. (Art with maths)/Ag/Bio/Science/ Commerce), Maths mandatory at 10th. You should pay attention to these factors before admission:
Placement record
Facilities provided
academic excellence
National ranking
Award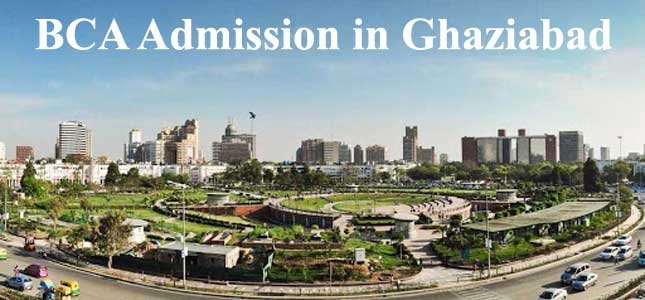 List of BCA Colleges In Ghaziabad Uttar Pradesh
| | | | | | |
| --- | --- | --- | --- | --- | --- |
| S.No | College Name | Address/Location | Course | Type | Website |
| 1. | Bhagwati Institute of Technology & Science | Delhi-Meerut Expressway, NH-9, Masuri, Canal, Ghaziabad, Uttar Pradesh 201302 | BCA, B.Tech, MBA | Private | www.bits.ac.in |
| 2. | CHM Institute of Hotel & Business Management | 201, 011, Rakesh Marg, Pocket K, Nehru Nagar III, Nehru Nagar, Ghaziabad, Uttar Pradesh 201001 | B.SC, BCA, MBA, BBA | Private | chmgzb.co.in |
| 3. | HR Institute of Technology | 7th Km Stone, Delhi – Meerut Road, NH 58, Morta, Ghaziabad, Uttar Pradesh 201003 | BCA, B.Tech | Private | hrit.ac.in |
| 4. | I.T.S Group of Institutions | Delhi- Meerut Road, Murad Nagar, Ghaziabad, Uttar Pradesh 201206 | BCA, MBA, BBA | Private | its.edu.in |
| 5. | IMS | C-238, Lal Quan, Bulandshahr Road, Ghaziabad-201002 | BCA, MBA, BBA | Private | ims-ghaziabad.ac.in |
| 6. | INMANTEC – Integrated Academy of Management and Technology | NH-24, Udhyog Kunj, Delhi-Hapur Bypass Road, Near Dasna Railway Crossing, Ghaziabad-201009 | BCA, MBA, BBA | Private | inmantec.edu |
| 7.. | Institute of Applied Medicines & Research | 9th Milestone, Delhi- Meerut Road, Duhai, Ghaziabad-201001 | BCA | Private | iamr.ac.in |
| 8. | IPEM Institute of Professional Excellence & Management | A-13/1, SSGT Road, Industrial Area, NH-24 Bypass, Ghaziabad-201010 | BCA | Private | ipemgzb.ac.in |
| 9. | JMS Group of Institutions | Hans Knowledge Park, Panchsheel Nagar, NH-24, Hapur Bypass Road, Ghaziabad-245101 | BCA | Private | jms.ac.in |
| 10. | Mewar Institute of Management | Sector- 4C, Vasundhara, Delhi-Gzb. Link Road, Ghaziabad-201012 | BCA | Private | mimcs.com |
| 11. | Modern College of Professional Studies | Anand Industrial Estate, Mohan Nagar, Ghaziabad | BCA, MBA, BBA | Private | moderncollege.org |
| 12. | Modern Group of Institutions | NH-58, Delhi-Meerut Road, Duhai, Ghaziabad-201206 | BCA, MBA, BBA | Private | mitmgzb.in |
| 13. | Shiva Institute of Management Studies | 364-365, Pandav Nagar Industrial Area, Near Rezapur Railway Crossing, NH-24, Ghaziabad-201005 | BCA | Private | shivaims.edu.in |
| 14. | SRM University | Delhi Meerut Road, Distt. Modinagar, Ghaziabad-201204 | BCA, MBA, BBA | University | srmist.edu.in |
| 15. | Unique Institute of Management & Technology | National Highway-58, Gangnahar, Delhi-Meerut Road, Muradnagar, Ghaziabad-201201 | BCA | Private | uimtcollege.in |
List of BCA Colleges In Other Cities
| | |
| --- | --- |
| Agra BCA Colleges | List of BCA Colleges In Aligarh |
| Allahabad BCA Colleges | List of BCA Colleges In Amroha |
| Bareilly BCA Colleges | List of BCA Colleges In Barabanki |
| Bijnor BCA Colleges | List of BCA Colleges In Gorakhpur |
| Ghaziabad BCA Colleges | List of BCA Colleges In GB Nagar |
| Hapur BCA Colleges | List of BCA Colleges In Kanpur Dehat |
| Kaushambi BCA Colleges | List of BCA Colleges In Kanpur Nagar |
| Lucknow BCA Colleges | List of BCA Colleges In Meerut |
| Mathura BCA Colleges | List of BCA Colleges In Saharanpur |
| Unnao BCA Colleges | List of BCA Colleges In |